Himachal's wettest winter in 25 years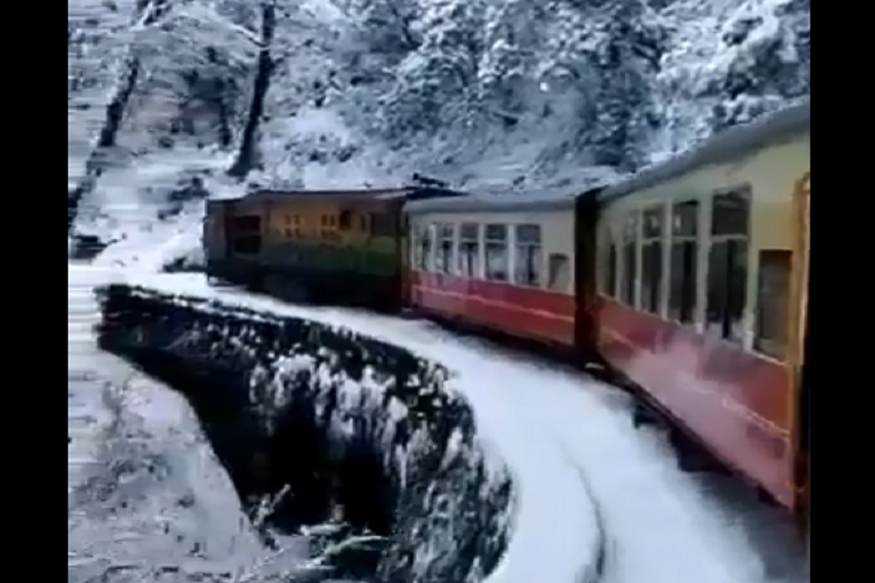 Shimla : Himachal Pradesh had the wettest winter in a quarter of a century recording 280 mm of rain and snow in the last two months, says the weather office.
This is 43 per cent higher than normal, with all twelve districts recording excess rain and snow.Una district was the wettest followed by Hamirpur,Kullu and Mandi districts.
Thirteen spells of widespread snow and rain were recorded from Jan 1 to Feb 28. During this period nearly all areas in the hill state experienced wet weather.
Most of the season the mercury was 2 to 4 degrees below normal with Keylong recording the lowest temperature at minus 17 C. In 2008 Keylong the mercury went as low as minus 19.3 C.
Kalpa recorded the lowest temperature in minus 7.8 C as compared minus 15.4 C in 1985 here. While Manali recorded minus 5.3 C this year as compared to minus 9.5 C in 1991.
While Shimla recorded the lowest temperature at minus 2.4 C.The weather office says the lowest temperature recorded in this state capital in the last few decades is minus 8.5 C in 1972.
Interestingly the Union railways minister Piyush Goyal tweeted the picture of the Kalka-Shimla toy train passing through stunning snow covered terrain. The video went viral across the globe.
Old timers in the hill state have been confirming this to be the coldest winter in a long time. Water pipes have been freezing on a regular basis in most resorts. 


Tourists have been making a beeline across most hill stations in the state this winter say travel agents and hoteliers.


The latest heavy snowfall took place on Wednesday and many parts of the state continue to be cut off from the rest of the state.