Himachal's new speaker is also richest MLA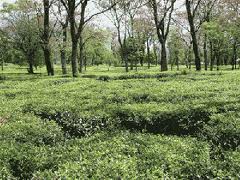 Shimla : Brij Bihari Lal Butail was elected speaker of the Himachal Pradesh assembly by voice vote Wednesday .
A five time MLA from Palampur in the Kangra valley Butail is also the richest legislator in the state assembly .
According to National Election Watch (an NGO) Butail declared his assets before the recent assembly elections worth Rs 169 crore .
The NGO says his assets grew from almost Rs 92 crore to Rs 169 crore in the last five years .
Butail is one of the biggest tea planters in the state . His native Palampur and the nearby Himalayan foothills are known for tea estates which are spread over 2500 hectares .
Kangra tea was introduced here by the British in 1852.
It is different from the more famous Darjeeling, Nilgiri and Sri Lankan varieties.
Both black and green tea is grown in the Kangra valley. There are 3,679 tea growers in the state.
In recent years,the exotic Kangra tea  has been hit by global competition as much cheaper Chinese tea is being imported.