Shimla DC office parking to get better as lawyers migrate west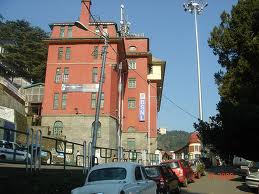 If you're a local or a tourist you now stand a better chance of finding parking space at the DC office parking in downtown Shimla starting Jan 12 .
After much delay all the courts currently housed in the crowded Shimla deputy commissioner's office building will move to the new judicial complex in Chakkar  which lies west of Shimla .
This means nearly all lawyers , litigants , judges and other staff members of the lower judiciary will immediately move out of this crowded area to Chakkar which is far more open .
Imagine how much parking space will open up for locals and tourists now . The DC office parking is the most sought after and crowded in Shimla as it is at the edge of the Mall road .
The Rs 41 crore sprawling judicial complex at Chakkar will be inaugurated by the state chief minister Virbhadra Singh on Saturday .
The new complex will bring all judicial activity in Shimla under one roof .
It has 21 court rooms including the courts of the district & sessions judge , chief judicial magistrate and appellate courts.
The complex has facilities for lawyers , a bar room , bar library , record room , copying agency, creche , police lock ups , malkhana , bank , canteens ,  post office and rooms for the district attorney , stamp vendors , advocates clerks , typists and others .
There is also space  for lawyers' chambers and a multistoried parking lot is also being planned.
The foundation stone of the complex was laid in April 2008. But lawyers and litigants have been putting pressure on the government for not moving out to Chakkar , but eventually the government has gone ahead .