Congress in Himachal to gun for Prashant Bhushan and Ramdev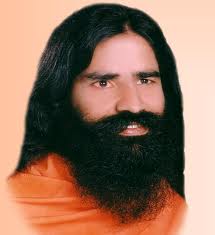 Shimla :The newly elected Congress government in Himachal Pradesh says it will carry out an inquiry into the alleged violation of state land ceiling laws by the BJP government as it allowed activist Prashant Bhushan to purchase land at Palampur in the Kangra valley.
The state's revenue minister Kaul Singh says, "We are going to investigate if permission was given to Bhushan for purchase of land or for change of land use also ."
"If there is any violation of procedures we will definitely take action ," the minister added .
According to state law land under tea gardens is not exempt from the land ceiling act .
The Congress alleges that the BJP government under Dhumal had broken the law by selling a tea garden patch of land where Bhushan has now built an educational institution .
Bhushan's Kumud Bhushan Education Society has reportedly purchased 4.68 hectares of land for building of an educational institution two years ago .
A few days back Kaul Singh ordered an inquiry into the allotment of 28 acres of land to yoga guru Baba Ramdev in Solan district's Sadhupul .
The Congress alleges that the BJP government two years ago had allotted land in violation of strict land laws in the state .
"According to revenue rules no foreign national can be allotted land in the state , the lease has been signed with Acharya Balkrishna a close associate of Baba Ramdev who is a Nepali national ,"Kaul Singh said .
The land was leased out to Patanjali Yogpeeth trust on one time payment of Rs 17 lakh and an annual token lease of Rs 1. The Congress claims the land is actually valued at over Rs 35 crore .
Ramdev's Yogpeeth trust is already busy building a food processing park at Sadhupul .