Will Himachal govt ever reform the state power board !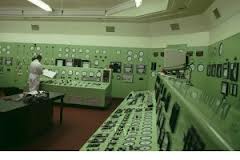 Shimla : With the state government giving its nod to bailout the loss making and unwieldy Himachal Pradesh State Electricity Board Limited(HPESBL), many are asking if the much needed reforms are also carried out.
The state cabinet decided late Thursday to bear half the financial losses of the board . HPSEBL's losses on March 2012 stand at Rs 1400 crore .
Under the financial restructuring plan (FRP) the Centre will appoint a nodal bank to carry out the changes .
Under the scheme the Centre will provide incentive of Rs  500 crore on reduction of losses beyond the targets fixed under restructured accelerated power development and reforms programme .
There are certain other conditions which will have to be met with the HPSEBL and the state government over the next five years .
The state board is faced with problems of having one of the highest ratio of employees in the country as reforms have been bypassed for long .