Himachal's 450 MW Shanghton Karcham hydro project work put on hold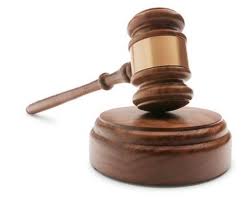 Shimla : Excavation , digging and blasting work of the 450 MW Shangton Karcham hydroelectric project in tribal Kinnaur district of Himachal Pradesh has been stayed by the state high court here Monday .
The project is being executed by the state run HP Power Corporation Ltd (HPPCL) .
The orders were passed by acting chief justice R B Misra and justice V K Sharma on the petition filed by the Central government and the Indian army's western command .
The Centre has alleged in its petition that the HPPCL went ahead with the tendering process and allotted the project to the company , which commenced work on the same despite several objections raised by the army from 2007 to 2013 .
It is also alleged that the project is near the ammunition point of 36 sector ordinance maintenance platoon and detonating explosives like blasting to build the road next this point can seriously undermine the safety of the ammunition .
The petitioners also recalled a notification issued in 2005 restricting activities in the clearance zone 1200 yards around the ammunition point .
The army wrote to the DC Kinnaur to advice HPPCL not to acquire land for the project as no construction is allowed in the area .
In Feb 2011 the army asked the chief secretary to issue suitable directions to change the route of the tunnel of the project so that it does not pass through the clearance zone and to relocate part of the project outside the notified area.
But despite all these objections of the army the construction work is already going on and substantial work has already been carried out .
The court also directed that only such activities are allowed to be taken under the undertaking of the GM of the project which may not directly or indirectly affect the security measures .