Himachal resorts brace for New Year's Eve 2014 rush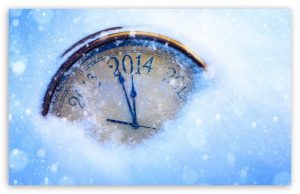 Shimla:Icy winds coupled with a pre-Christmas snowfall and more snow forecast by the met office around New Year's Eve a big rush of holiday makers is expected all over Himachal Pradesh on December 31 .
Hotels in popular tourist destinations of Shimla ,Manali , Kufri , Chail , Barog , Kasauli , Dharamsala, Chamba and Dalhousie among other places are getting ready for full occupancy to usher in the new year say hoteliers and travel agents .
This time because of the early fall on December 23 tourists have already been arriving at these resorts in large numbers .
Most of the state's hotels are in Manali and Shimla .Both hill stations account for around 800 hotels and guest houses .
Like every year the state run Himachal Pradesh Tourism Corporation(HPTDC) has come up with attractive offers for couples and families to welcome the new year .
HPTDC has around 60 hotels in some of the finest locations including heritage buildings .
In the past couple of decades snow has been mostly eluding the state in December . Most of it occurs in January and February .
The state police is also gearing up to streamline the heavy traffic in the narrow hill roads and to maintain law and order with new year revellers often getting over excited and creating hooliganism .