Himachal police nab Shimla blackberry showroom robbery gang leader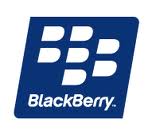 Shimla : Police have managed to arrest a man from Bihar's Champaran area for carrying out a daring burgalry in a blackberry showroom in Shimla's mall road in March this year .
The accused Rajan carried out the theft with a dozen other people all of whom arrived in Shimla as tourists on March 27 .
After midnight they broke into the blackberry showroom which is barely 100 m from the police station . They stole 182  phones , including many iphones and other smart phones as well all worth about Rs 30 lakh .
DSP(city) Brijesh Sood said these phones were then sold in Nepal where some of these phones were purchased by Indians .
Once these phones were activated they were tracked by the police and the owners were questioned .
The robbers had also been tracked by the CCTV cameras on the Mall which also was helpful in identfying them .