Himachal nod to latest AYUSH health policy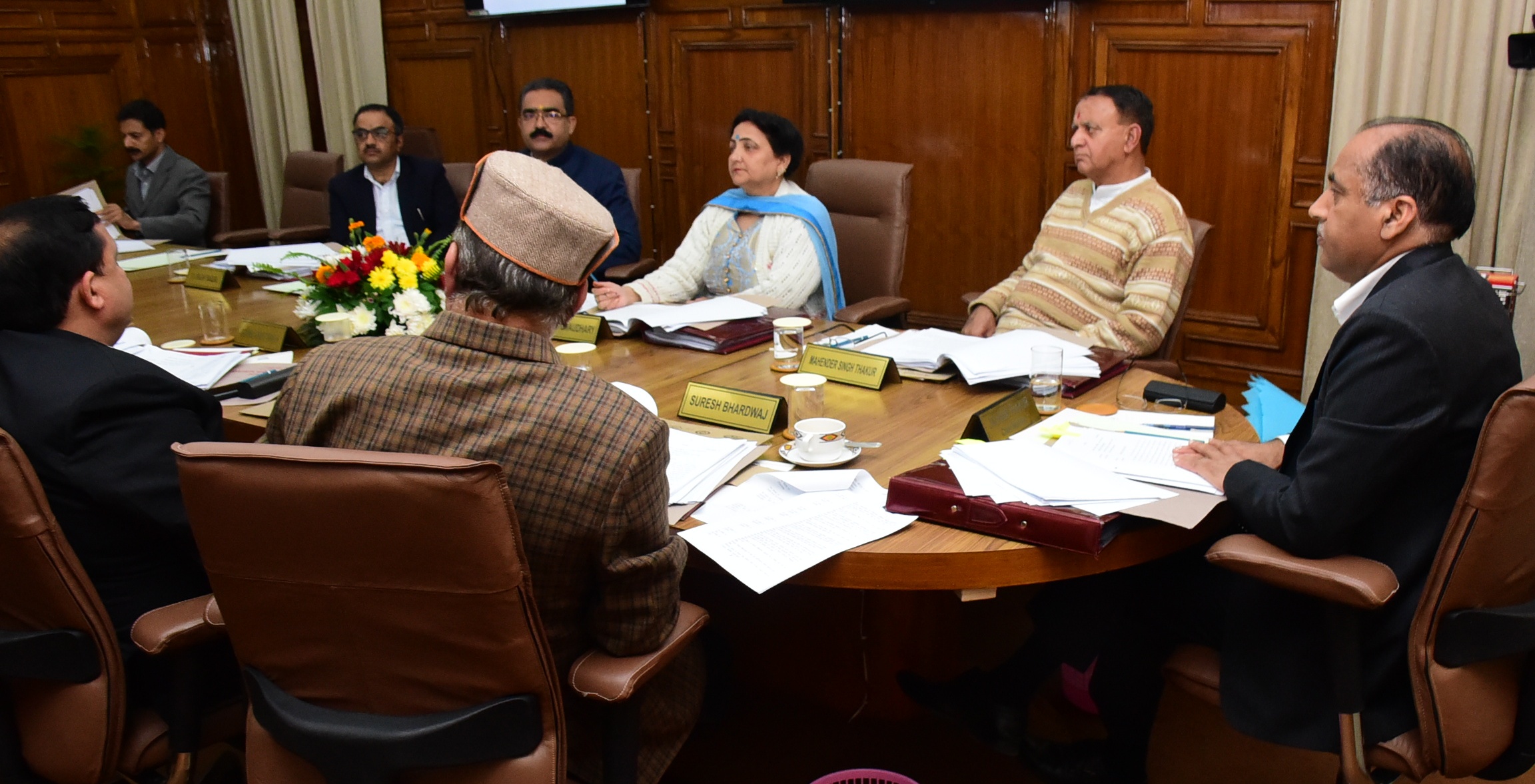 Shimla : The Himachal Pradesh government on Friday gave its approval to the AYUSH Policy, 2019 to provide cost effective health services with universal access through upgrading AYUSH hospitals and Dispensaries.
The policy envisions to increase penetration of Ayurveda Health Care by strengthening and upgrading the secondary and tertiary level of health care in AYUSH system of medicine.
The state cabinet also gave its nod to new IT, ITes and ESDM Policy, 2019 for making Himachal Pradesh as a most favoured investment destination for IT, ITeS and ESDM companies.
The Cabinet approved revised guidelines for Tourism Department for issuance of Essentiality Certificates under the provisions of the Rule 38(a)(3) (f) of the HP Tenancy and Land Reforms Rules in cases where a non-agriculturists wishes to purchase land in the State for setting up of tourism units.
The promoter will have to submit Preliminary Project Report of Tourism Project for which the Essentiality Certificate is required to the Director, Tourism, who will assess the land required for the tourism project.
It was also decided to establish Real Estate Regulatory Authority (RERA) to regulate and promote real estate sector in the State. 46 posts of different categories will be created including Chairman and Members to manage the Authority.
It was also decided to set up a statue of former Prime Minister Bharat Ratna Atal Bihari Vajpayee at Shimla and Manali in Kullu district as a mark of respect to his services for the nation.
The Cabinet decided to set up five Integrated Rehabilitation Centre for Addicts in Bilaspur, Solan, Kullu, Shimla and Nurpur in Kangra district for facilitating and treatment of affected people.      
To tackle the problem of stray animals, the Cabinet decided to transfer the forest land of Animal Husbandry Department at Mohal Ching Dharmana, Patwar Circle Anti, Tehsil Jubbal in Shimla district in favour of Shrimadbhagwadgeeta Prachar Avam Jan Jagran Sabha, Nankhari in district Shimla for setting up of Gausadan.