Himachal nod to 'ahatha liquor licence'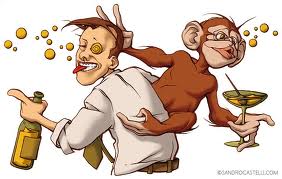 Shimla : In an effort to raise resources the Himachal Pradesh government on Thursday changed its liquor licence rules and allowed 'ahatha licences'(open space outside a village dhabha) in the state .
A spokesman said new provisions had been inserted in the state liquor licence rules as people were already consuming liquor in way side eateries(dhabas) in rural areas of the state .
Around 90 per cent of the hill state is classified as rural  and this is expected to bring in large revenue to the state exchequer .
The state cabinet which met here also decided to issue letters of intent to those who have applied for grant and renewal of mining leases .
It was decided to grant ex-post-facto approval for depositing tax under rule 40(1) of the state value added tax rules .
Since every registered dealer is required to furnish self-assess return quarterly but due to the recent heavy snowfall in the tribal areas  dealers in Kinnaur were given a month more to file their returns .
The cabinet decided to amend 'financial assistance and support services to victims of rape : a scheme for restorative justice'.
Now the assistance will be given in those cases where FIR has been registered on or after the date on which state and district level criminal relief and rehabilitation boards were notified in Nov , 2011 .