Himachal Lokayukta bill passing delayed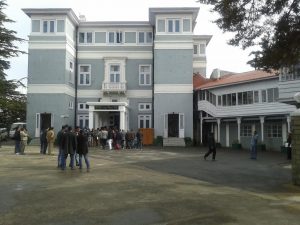 Shimla :A special session of the Himachal assembly could be called to pass the Lokayukta bill even as the bill was referred to a select committee for consideration on the last day of the budget session here Friday in the absence of the Oppostion members .
The bill aims to give special powers to the body to have independent inquiry and prosecution arms .
The Himachal Lokayukta Act 2014 was introduced in the state assembly on Feb 19 to amend the existing 30 year old act . It was scheduled to be passed on the last day .
"We want to have a stronger Lokayukta with some more amendments in the existing bill," chief minister Virbhadra Singh told the house .
Virbhadra said the government will call a special session of the state assembly to pass the Lokayukta bill.
Speaking outside the house the leader of the Opposition BJP P K Dhumal said he was against this bill as it was flawed . He said his party will give its views to the select committee .
Lokayukta jurisdiction will cover all types of public servants, posted in and outside the state . Even the chief minister will be covered .
The bill also proposes a three-member body instead of the current one member body. A chairperson and two members .
The Lokayukta proposes an inquiry wing headed by the director of inquiry for conducting preliminary probe into any offence committed by a public servant .
The inquiry wing will have all the powers of a civil court like summoning any person and access to any public record.
The prosecution wing will be headed by a prosecution, director .