Himachal Governor releases 3 books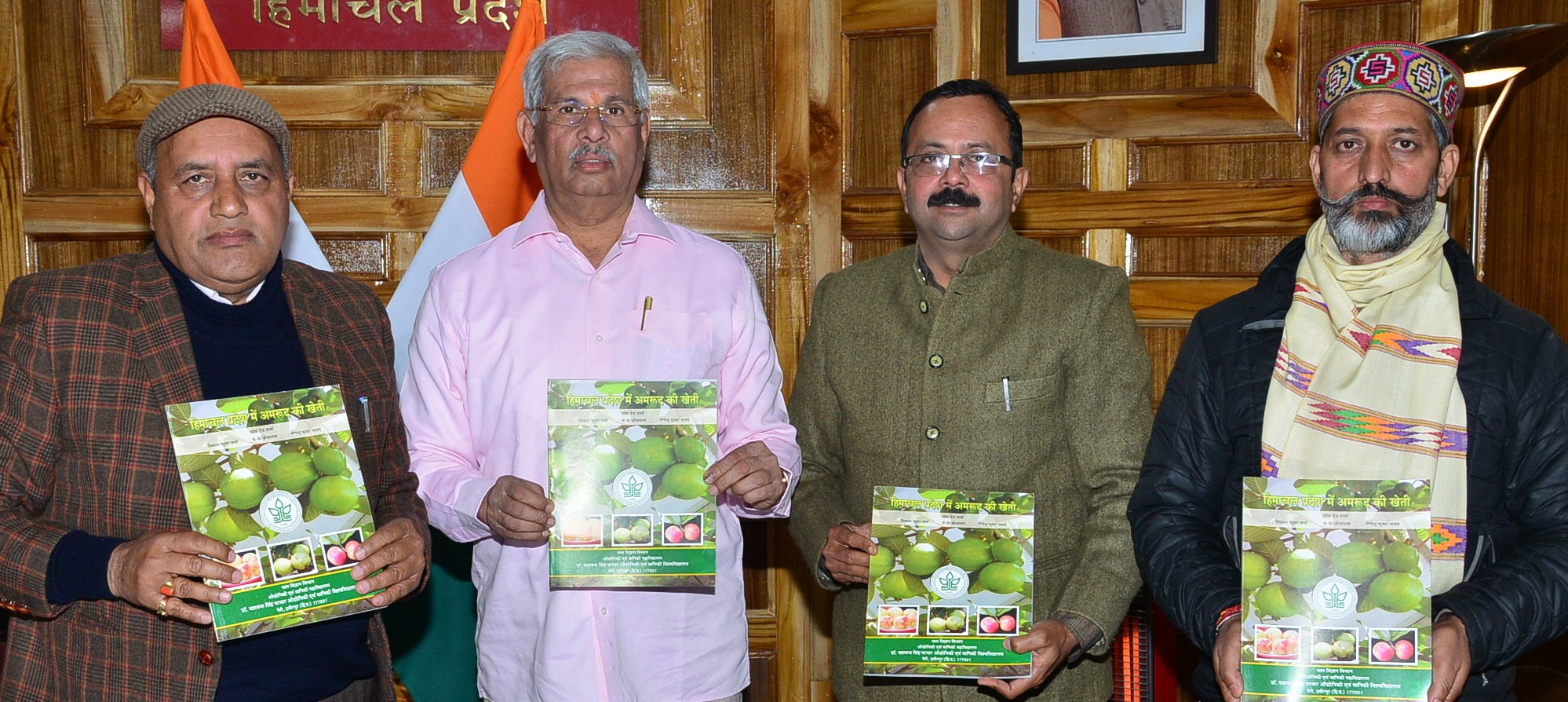 Shimla : Himachal Pradesh Governor Rajendra Vishwanath Arlekar today released three books on horticulture and agriculture of temperate fruits under National Agricultural Development Project by the Department of Fruit Science, Horticulture and Forestry College, Neri, Hamirpur at Raj Bhavan.
Speaking on the occasion, the Governor said these books provide practical knowledge to the farmers engaged in the cultivation of these fruits in Himachal and other parts of the country and also to horticulture students.
He said that Himachal's climate was suitable for the cultivation of various fruit plants and a sub-tropical to special temperate climate was found here, which showed the broad base of horticulture.
He said that horticulture was being adopted as a main occupation by more people besides being important for food security and balanced nutrition in the agriculture sector.
The first book Guava Farming in Hilly Areas was authored by Dr. Som Dev Sharma, Dr. Vikas Kumar Sharma, Dr. K.K. Srivastava and Dr. Shailendra Kumar Yadav. In this book, detailed information has been given on the latest technology of guava cultivation in the temperate regions of Himachal Pradesh.
The second book has been published with the title Litchi Farming in Hilly Areas, written by Dr. Som Dev Sharma and Dr. Vikas Kumar Sharma.
Another book is published with the title Atmanirbhar in Agriculture – Gram Swavalamban and Sustainable Development, authored by Dr. Som Dev Sharma, Dr. Vikas Kumar Sharma and Dr. Ashutosh. This book mainly indicates the consideration of rational and eco-friendly integrated farming of various dimensions related to agriculture and agriculture in view of the geographical structure, ecology, climate and natural resources of mountainous areas.