Himachal firm Rs 2100 crore tax fine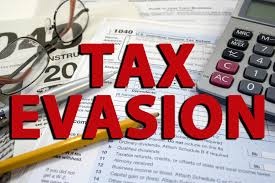 Shimla :Himachal Pradesh's excise and taxation department has fined a Poanta Sahib based company Rs 2100 crore for alleged tax evasion .
"We have issued a notice to the company to pay Rs 1000 crore tax and Rs 1100 as penalty within a fortnight," said R S Negi excise and taxation commissioner .
"We checked the records and found very high production , sales and stock transfer was shown by the company as compared to the entry tax paid for import of raw material," Negi said.
The company produces non-edible refined oils used in machines . Another company in Baddi is also being investigated for tax evasion Negi said .
"There was a rise in tax collection in the last few months .At this rate the tax collection could rise to Rs 6000 crore from Rs 4500 crore," he said .