Himachal cement firms, truckers pact after 67 days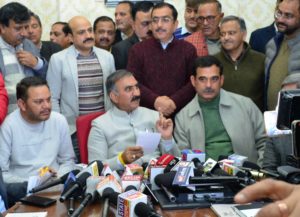 Shimla : The 67 days stalemate between the truck operators union and cement companies ended today with cement companies and truck operators reaching an agreement on freight rates.
The new rates will be Rs 10.30 per kilometer per quintal for single axle and Rs 9.30 per kilometer per quintal for multi-axle. The factory management has given its consent to resume cement production from tomorrow and truck operators have also agreed to transport at these rates.
Truck operators had gone on strike on December 16th  2022. Thereafter, the state government continued holding  talks with truck operators and factory management. After the change of ownership of the cement factories located at Darlaghat and Barmana, the management refuted to provide freight at the old rates and from here the dispute escalated.Both the parties suffered losses due to the deadlock.