Himachal announces Rs 5 lakh for soldiers killed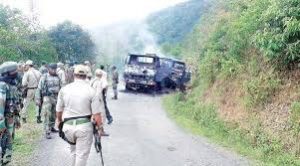 Shimla: The Himachal Pradesh government has announced Rs 500,000 to each of the soldiers killed in a deadly ambush attack in Manipur some days ago.
The announcement was made by state chief minister Virbhadra Singh Sunday on a day when seven bodies of the slain soldiers were expected to be flown in to their villages for cremation.
Out if the 20 soldiers killed in Chandel district 7 were from Himachal.
The hill state produces some of the highest ratio of soldiers of the Indian army.