4 snakes caught in Himachal temple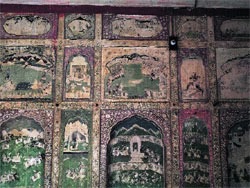 Temple staff have trapped four snakes in a temple in the Kangra valley of Himachal Pradesh and released them.
Pilgrims and temple staff were anxious about these crawling snakes in the Ramgopal temple at Damtal.They had even reported the matter to the local police.
When no one came an expert along with the temple staff got together and captured the snakes and soon released the reptiles far away in a jungle.