Fighting #bear falls to death in #Himachal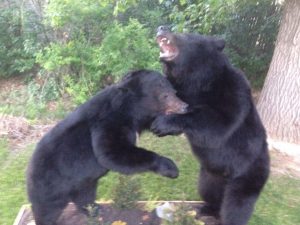 Shimla: Two male bears engaged in a fierce fight atop a mountain fell down the steep ridge.The fall resulted in the death of one bear in Himachal Pradesh's Ani valley on Sunday.
Villagers heard the sounds of two growling bears wrestling.Soon after both rolled down the ridge,killing one on the spot while the other one took shelter in a nearby cave.
Villagers in large numbers gathered to see the dead bear. Forest officials later carried out the autopsy of the bear.The bear had suffered a fatal injury due to the fall.
Male bears often fight over territory or over females.