Congress declares candidates for Himachal polls 2012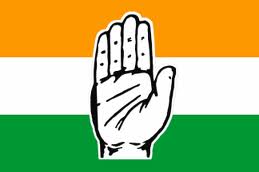 Shimla : Virbhadra Singh's loyalists and family second generation leaders dominate the list declared by the Congress on Monday for the upcoming assembly polls in Himachal on Nov 4 .
Virbhadra will contest from Shimla rural . He has shifted to this seat as his earlier Rohru seat has been reserved . Vidya Stokes is the nominee from Theog and former PCC chief Kaul Singh from Darang in Mandi district .
Vijay Singh Monkotia a former tourism minister has been taken back into the party despite differences with Virbhadra Singh to strengthen the party in Kangra the most populous district . He is the nominee from Shahpur.
Former MP from Shimla , Dhani Ram Shandil is the party's nominee from Solan while ex minister and speaker Gangu Ram Musafir will contest from Pachhad . Both are reserved seats .
AICC secreatry Asha Kumari will contest from Dalhousie and G.S.Bali from Nagrota both are not seen close to the state party chief Virbhadra Singh.
Former telecom minister's son Anil Sharma is once again the party's nominee from Mandi . Ajay Mahajan will contest from Nurpur , Mahajan is the son of  former party chief Sat Mahajan .
Kush Parmar son of Himachal's first chief minister Y S Parmar will once again contest from Nahan .
Former ministers who have been given a ticket include Rangila Ram Rao from Sarkaghat , Ram Lal Thakur from Naina Devi .
Sukhvinder Singh , a former state youth Congress chief will be fielded from Nadaun .
Harish Janartha has been fielded from the Shimla urban seat , Rohit Thakur from Jubbal Kotkhai , Subhash Chand Manglate from Chopal , Ishwar Das from Anni and Sudhir Sharma from Dharamsala .
Thakur Singh Bharmauri from Bharmaur , Ravi Thakur from Lahaul & Spiti and Jagat Singh Negi from Kinnaur , all three are reserved for tribals .
Candidates can file nominations from Oct 10 to Oct 17. Scrutiny will take place the next day .The last date for withdrawal of candidatures is Oct 20. Polling is on Nov 4. And counting along with Gujarat will take place on Dec 20 .
List of candidates released :
Churah-SC – Surender Bhardwaj, Bharmour-ST – Thakur Singh Bharmouri, Chamba – Pawan Nayyar, Dalhousie – Asha Kumari, Bhattiyat – Kuldeep Singh Pathania, Nurpur – Ajay Mahajan, Indora-SC – Kamal Kishor, Fatehpur – Sujan Singh Pathania, Jawali – Neeraj Bharti, Dehra – Brig Rajinder Singh Rana. Jaswan-Pragpur – Nikhil Rajour, Jawalamukhi – Sanjay Rattan, Jaisinghpur-SC – Yadvinder Goma, Sullah – Jagniwal Pal, Nagrota – G S Bali, Kangra – Surender Kumar, Shahpur – Maj Vijay Singh Mankotia, Dharamshala – Sudir Sharma, Palampur-Brij Bihari Lal Butail. Baijnath-SC – Kishori Lal, Lahaul & Spiti-ST – Ravi Thakur, Manali – Bhuvneshwar Gaur, Kullu – Sunder Singh Thakur, Banjar – Karan Singh, Anni-SC – Ishwar Dass, Karsog-SC – Khub Ram, Sundernagar – Sohan Lal, Nachan-SC – Tek Chand Dogra, Seraj – Tara Thakur, Darang – Kaul Singh Thakur, Jogindernagar – Surender Pal Thakur. Dharampur – Chander Shekhar, Mandi – Anil Sharma, Balh-SC- Prakash Chaudhary, Sarkaghat- Rangila Ram Rao, Bhoranj-SC – Ramesh Dogra, Sujanpur – Anita Verma, Hamirpur – Narendra Thakur, Barsar – Inder Dutt Lakhanpal, Nadaun – Sushvinder Singh Sukhu, Chintpurni-SC – Kuldeep Kumar, Gagret – Rakesh Kalia, Haroli – Mukesh Agnihotri. Una – Satpal Raizada, Kutlehar – Ram Das Malagar, Jhanduta-SC – Biru Ram Kishore, Ghumarwin – Rajesh Dharmani, Bilaspur – Bumber Thakur, Sri Naina Deviji – Ram Lal Thakur, Arki – Sanjay Awasthi, Nalagarh – Lakhvinder Singh Rana, Doon – Ram Kumar, Solan-SC – Dhani Ram Shandil, Kasauli-SC – Vinod Sultanpuri, Pachhad-SC – Gangu Ram Musafir. Nahan – Kush Parmar, Sri Renukaji-SC – Vinay Kumar, Paonta Sahib – Sardar Onkar Singh, Shillai – Harshwardhan Chauhan, Chopal – Subhash Chand Manglate, Theog – Vidya Stokes, Kasumpti – Anirudh Singh, Shimla – Harish Janartha, Shimla Rural – Virbhadra Singh, Jubbal-Kotkhai – Rohit Thakur, Rampur-SC – Nand Lal, Rohru-SC – Mohan Lal Brakta, Kinnaur-ST – Jagat Singh Negi.