Cold wet spring hits Himachal apple orchards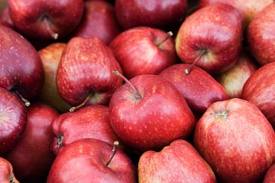 Shimla : An unusually cold , wet spring coupled with spells of hailstorms have dashed hopes of a bumper crop this year in Himachal Pradesh's sprawling apple belt , say farmers .
April is bloom time in the apple orchards . If the weather is bright and sunny and free of hailstorms it results in a good crop .
But contrary to this farmers say the weather of late has been foul and this is likely to cause a drop in the apple output .
Apple production was one of the lowest in the state last year . So farmers were hoping it would be bumper crop this time .
"Even though we will be able to get a better idea by mid May . But since the weather has not been conducive it may not be a good crop this year at many places ," said Ranjeet Mehta , a well known apple farmer from Kotgarh .
"Besides the wet weather , the hail has battered the tiny fruit at many places . This will not only adversely affect the quality of the fruit but will also weaken the trees as leaves and twigs have been damaged by the hailstorms ," Mehta told Sun Post .
Despite a steady rise in area under apple cultivation every year last year the state's apple production dropped to 1.3 crore boxes(each box weighs 22 to 26 kg) the lowest in since 1999 .
Apple is the state's main cash crop at around Rs 2000 crore per year . This dramatically dropped to Rs 800 crore last year .
Farmers were expecting a bumper crop this time due to a poor crop last year and also due to bountiful snowfall in the winter .
But the unusual weather in spring seems to have played spoil sport depressing farmers .
Scientists of the state horticulture department and at the Parmar horticulture university also agree that the weather in April has not been favourable for a good crop .
But they say a clearer picture of the crop forecast will emerge in the next couple of weeks .