35 vehicles stolen every month in Himachal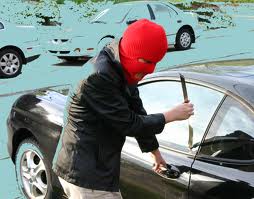 Shimla : Thieves drive away with around 35 vehicles every month in Himachal Pradesh and barely less than half of these are recovered by the police .
According to police sources 1101 vehicles have been stolen including those of tourists in the last three years and only around 500 of them have been recovered .
Interestingly , these vehicles belong to a cross section of people including  top officials , police officers , politicians among others .
Thieves drive away with vehicles not only at night but also in broad day light .
The highest number of thefts have taken place in Shimla district followed by Kangra , Kullu , Una , Mandi and Hamirpur districts .
In 2011 , 377 vehicles were stolen , and 399 and 325 in previous two years .
Interestingly over the weekend even a bus was also stolen in Shimla angering private bus operators who blocked traffic in Khalini area for several hours .
A few car theft gangs have been nabbed but the thefts have continued . Most of the vehicles not recovered are smuggled out of the state and sold in other states .