Cold Himachal frozen by power cuts & low voltage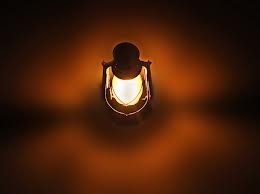 Shimla : Despite being electricity surplus people in Himachal Pradesh are trying to deal with power cuts and low voltage in deep winter .
Not only are villages being hit by the power crisis even the state capital Shimla and the industrial belt of Baddi, Barotiwala and Nalagarh are reeling under crisis .
The situation is getting worse every winter frustrating locals and tourists who visit its resorts in large numbers in the cold season .
The state's electricity board is being blamed for the crisis due to mismanagement and inaction over the years .
The over-staffed and inefficient board isn't able to maintain the peak supply of about 2.60 lakh units .
The available electricity is always falling short despite low demand from power buyers in neighbouring states like Punjab , Haryana , Delhi among others in winter.
Many are surprised that the power crisis is going on despite the country's largest hydro electric project the 1500 mw Nathpa Jhakri's free power to the state along with its share due to its equity in the project
is also available to the power board in winter .
The board is also being blamed for not upgrading its infrastructure .
With the rise in demand the power cables , transformers and sub stations have not increased across the state affecting distribution .
Blessed with plenty of hydro electricity Himachal Pradesh achieved 100 per cent electrification way back in 1989 .