Chance to showcase Himachal at IITF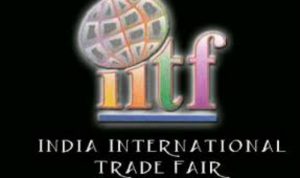 Shimla : The 36 India International Trade Fair (IITF) will be held from 14-27 Nov at Pragati Maidan New Delhi.The state Industries Department has invited applications for allotment of shops, sale counters and display windows during the event.
A spokesman of Industries Department said here Thursday that the theme of this year's annual mega event is 'Digital India'.
The interested participants should be engaged in any economic sector such as handloom, handicraft, food processing, agro-horticulture produce, bio technology, animal husbandry, fisheries and tourism. They must be running their enterprises in Himachal.
The spokesman said that in order to ensure sale of genuine Himachali handloom products in Himachal Pavilion, products registered under Geographic Indicators Act or having 'Handloom Mark' or 'Wool Mark' would be eligible for allotment of space.
The application form containing eligibility criteria, terms and conditions of allotment and other details were available on www.himachal.nic.in/industry .
Forms can be obtained from field offices of the department.
Filled application form alongwith earnest money should reach concerned General Manager, District Industries Centre/Deputy Director, SWCA, Baddi/ Member Secretary Single Window Clearance Agency by 4th Oct.
The open draw for allotment of sale shops kept for allotment would be held on 14th Oct at 3 PM in the conference room of Udyog Bhawan, Shimla.