Centre declares #monkeys vermin in #Himachal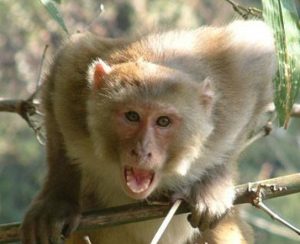 The government of India has declared monkeys as a vermin in 38 tehsils of 10 districts of Himachal Pradesh for one year.
This means people can kill monkeys in these areas just like pests destroying crops and attacking people.
Monkeys have already been declared vermin in Shimla town.
The tehsils included are Chamba, Dalhousie, Bhatiyat and Sihunta of Chamba district. Nurpur, Indora, Fatehpur, Jawali, Kangra, Palampur and Baroh of Kangra district.
Bharwain, Amb, Una, Haroli and Bangana of Una district.Ghumarwin, Nainadevi, Bilaspur Sadar and Namhol of Bilaspur district.
Shimla Rural, Rampur and Nerwa of Shimla district.Pachhad, Rajgarh, Renuka, Shillai and Kamrau of Sirmaur district, Manali, Kullu and Sainj in Kullu district.
Badsar and Bijhari in Hamirpur district. Nalagarh, Kasauli, Solan and Darlaghat in Solan district and Sundernagar tehsil of Mandi district.
As per the notification issued by the Union Ministry of Environment, Forest and Climate Change, the forest areas of the State have been excluded from Schedule V of the Wildlife (Protection) Act.