Summer begins to cool in #Himachal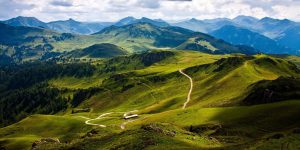 Shimla : After a hot April much of May so far has been cool in Himachal Pradesh with forecast of equally cool days for the next week or so.
On Friday the state capital recorded a high of 19.6 C several notches below normal.
Una recorded the highest temperature in the hill state at 36 C.
The weatherman has forecast rain and thundershowers across the mid and higher hills during the next week.
Farmers have welcomed these much needed rains.
After two deficient monsoons a normal monsoon has been forecast this year.