Butail set to be Himachal speaker , setback for Virbhadra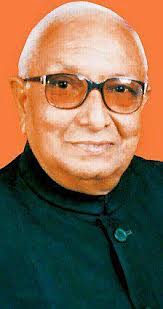 Shimla : Ever since he won the Himachal Pradesh assembly elections for the beleaguered Congress  chief minister Virbhadra Singh has been calling the shots , but not in the case of the speaker where the rival camp's wish has prevailed .
The name of Brij Bihari Lal Butail , 71 , a five time MLA from Kangra district was finalised Tuesday by all Congress MLAs who have gathered in Dharamsala for the opening assembly session.
Butail is the only one to file in his nomination papers in the house and will be formally elected on Wednesday .
Congress legislators led by Kaul Singh , Asha Kumari , G S Bali and Butail along with union commerce minister Anand Sharma had objected to the Congress high command about Virbhadra Singh appointing his loyalists to important political positions like chairmen and vice chairmen of PSUs and other government bodies.
These include Ram Lal Thakur , Kuldeep Singh Pathania , Subhash Manglet , Harshvardhan Chauhan among others. Interestingly they all lost the recent elections .
On this ground leaders of the rival Congress camp cried foul and last week took the matter in the court of the Congress chief Sonia Gandhi in New Delhi .
The finalisation of Butail's name is a strong indicator that Virbhadra has had to give in to the vociferous demands of the rival camp .
For a while Virbhadra had been pushing the name of his loyalist Kuldeep Kumar an MLA from Una district for the speaker's post .
It now remains to be seen who will be the candidate for president of the state Congress party which has just fallen vacant after Virbhadra Singh resigned as he has taken over as chief minister recently .
Will the state party chief's post go to a Virbhadra loyalist or will the rival camp spring a surprise . The suspense remains .