7 dead in two Himachal accidents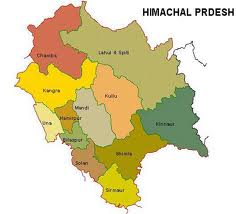 Shimla : Seven people were killed Wenesday in two bus accidents in Himachal Pradesh's Mandi district , police said.
Five people were killed near Tattapani when a state roadways bus fell into a gorge killing all five people in the bus including the driver and the conductor .
Only a couple of kilometres away many of the passangers had got off the bus except five .
In another accident an overcrowded private bus fell into a gorge killing two and injuring around 50 people . Twelve of the injured are critical .
Locals helped police in the rescue efforts , police told Sun Post .
The accident took place near Thunag on the Jhanjheli road.
Road accidents are common on the mountainous roads of  Himachal Pradesh .