30 dead in Himachal bus plunge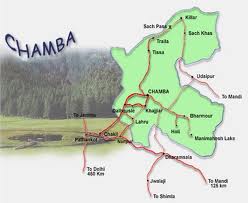 Shimla : Atleast 30 persons have been killed in a bus accident Saturday in Himachal Pradesh's Chamba valley , police said .
"30 persons have been confirmed dead in the bus accident near Chamba ," said K.C. Sadyal , ADGP law and order  .
"The private bus was on way to Chamba town and fell into a gorge this morning near Rajera 10 km from Chamba(some 400 km from Shimla) ," Sadyal said .
The dead are said to be locals . Police and local villagers helped retrieve the bodies .
Mountainous Chamba district borders Jammu & Kashmir .