2000 part time water carriers now full timers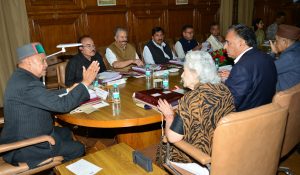 Shimla : The Himachal Pradesh government has decided to regularise the jobs of 2000 part time water carriers and water carriers cum Peons working on daily wages in government schools.
Those who have completed 14 years continuous service will be eligible. This was decided by the state cabinet which met here Wednesday.
It was also decided to authorise the MPP and Power department to negotiate with Central Public Sector undertakings in case of Jangi-Thopan (960) MW power project.
Amendments have also been made to the Himachal Pradesh River Rafting Rules, 2005.