20 dead in Himachal bus accident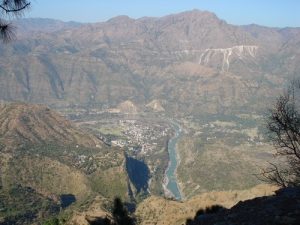 Shimla :Twenty people were killed and seven injured when a bus fell into a gorge in Himachal Pradesh's Shimla district Tuesday, police said.
"17 bodies have been moved out of the gorge by rescue teams. Three other bodies are still trapped in the mangled bus," D W Negi , SP Shimla said.
"The bus fell into a 300 metre deep gorge. Cause of the accident is not known," Negi said.
The state roadways bus was on its way from Shimla to Svera Khad some 40 km from here.
The region has been experiencing heavy monsoon rains for past few days . The area is also engulfed in heavy fog affecting visibility.
The injured have been brought to a hospital in Shimla.