2 French Himalayan trekkers still untraced in Dharamsala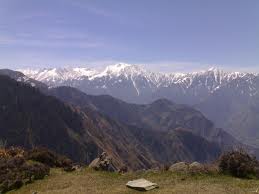 Search parties set out for the fourth day Monday in the high mountains of Himachal Pradesh looking for two missing French nationals who were last seen on Aug 21 near Dharamsala.

"Over two dozen people are searching for the missing trekkers in the Dhauladhar mountain ranges," Kangra district police chief Balbir Singh Thakur told Sun Post by phone.
"We are now considering an air search operation with the help of the Indian air force ," Thakur said .
The two French nationals Xabier(20) and Valintin(21) were part of a 32 member foreign group . While the rest returned to Dharamsala base camp , the two young French men decided to continue trekking higher up.
"The search operation is on at 15,000 ft where we have no form of communication. Yesterday we spotted some movement but this may have been some animal ," Thakur said .
The resort town of Dharamsala located some 280 km from the provincial capital Shimla .
The town is also the seat of the Tibetan spiritual leader the Dalai Lama and thousands of his followers.
Thronged by foreign tourists Dharamsala is overlooked by the majestic Dhauladhar Himalayan ranges which overlooks Dharamsala where the two men went missing.
But for rare high mountain shepherd flocks and the odd mountaineer the area is uninhabited . The trekkers did not have enough food to sustain them for so long.
The area is also known for sudden changes in weather and heavy rainfall during the monsoon.
A couple of years ago a Russian para-glider died in the area . Last year an Indian journalist trekker was also found dead.