Retired Himachal IPS Cops still have office Peons working at home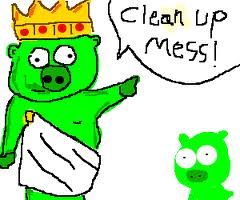 Shimla : There are several retired IPS officers in Himachal Pradesh some retired almost 15 years ago but still have class IV staff cooking and serving them at home all at the cost of the state treasury.
In an expose Sunday by a leading local daily a list of these retired IPS officers along with the peons and cooks working regularly in their houses has been published .
Two officers retired way back in 1999 yet shockingly they continue to have class IV staff serving them at home .
It also goes to show all this is happening with the permission of the state police department .
The news report has quoted DGP B Kamal Kumar as saying there is no provision for retired officers to have office staff working for them .
"This is a serious violation .We will look into the matter ," the police chief was quoted as saying .