Peterhoff to be renovated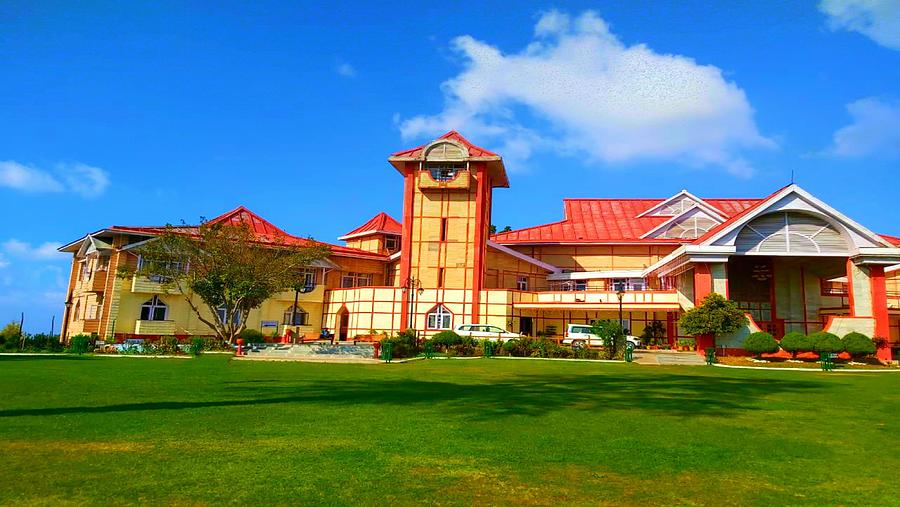 Shimla: Peterhoff the state guest house in Shimla will get a makeover as the Himachal Pradesh government's finance wing has sanctioned Rs 11.5 crore.
An official said the building is in disrepair. The money will be spent on the repairing of the inner and outer walls and rooms of the building.
The money will be spent by the General Administration Department Department (GAD).Some 40 years ago Peterhof used to be the official residence of the state governor until a fire destroyed the old British Raj house.Then a new building was built on the old lines but even this has fallen into disrepair.
Peterhoff is run by the Himachal Pradesh Tourism Development Corporation(HPTDC)It is one of the most popular venues in Shimla for marriage parties and wedding ceremonies.
Apart from other government and other functions which also take place here. Peterhof has open lawns and good parking facilities which is rare in the hill station.
It is located in a secluded sunny spot on the chaura maidan summer hill road. During the British Raj the old building housed at least seven Viceroys and Governors General of India. It has been built in typical Tudor style.
After India's independence the building served as the Punjab High Court. It was at Peterhoff where the trial of Nathuram Godse, who assassinated Mahatma Gandhi, took place in 1948–49. In 1971, when Himachal Pradesh became a full-fledged state, Peterhoff served as the Raj Bhavan (the Governor's residence). The old building burnt down in 1981.
The Peterhoff was rebuilt to a new design as a luxury hotel in 1991. It has 34 suites.17 rooms of the hotel are owned by Himachal Pradesh Tourism Development Corporation (HPTDC) and the rest are reserved for the governor, chief minister, state guests and the GAD.