Now Shimla water supply on alternate days !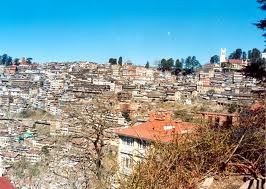 Shimla : The prolonged dry spell and delayed pre-monsoon has hit the water supply in Himachal Pradesh's most popular tourist resort town of Shimla Instead of daily supply water will now be supplied only on alternate days , an official of the municipal corporation said Saturday .
Tourist rush is currently at its peak in Shimla . With limited water supply from all sources , most hotels and commercial establishments procure water from far off places by tankers .