NITI Aayog ranks Himachal second in SDG index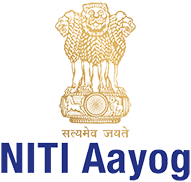 Shimla : Himachal Pradesh has been ranked as the second best state in the country after Kerala in the list of states for achieving the targets under the Sustainable Development Goals Index 2019-20. 
NITI Aayog on Monday released the Sustainable Development Goals (SDGs) Index for the year 2019-20. NITI Aayog's Index 2019-20 covers 16 Sustainable Development Goals and provide a qualitative assessment on the 17th goal.
      
Himachal has performed well in water,sanitation, power, industry and other social services sector such as health, education, nutrition and gender equality. This was due to the effective implementation of policies and programmes launched by the hill state.