Nepali nationals to get regular govt jobs in Himachal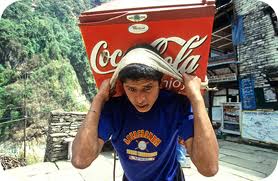 Shimla : Nepali citizens who have completed eight years of service in the Himachal government will be absorbed as staffers , the state government decided Tuesday .
 This will apply to those daily wagers who have completed 8 years of regular service on 31 March 2004 . The Engineer-in-Chief(PWD) has been made the competent authority to issue certificate of eligibility to them.
 Since many years aggrieved Nepalis have been demanding they be regularised like Indians in state government jobs.
 Large number of Gorkha labour has not been regularised for almost two decades even as locals are absorbed within eight years .
 The state cabinet also decided to contest the claim  arrears of 7.19 per cent share from the Bhakra Nangal and Beas Projects(BBMB) in the supreme court after the union government filed an affidavit .
 According to the affidavit the union government says the share of the state government at Rs 1497 crore against Rs 4250 crore claimed by the Himachal government .
 The cabinet also decided to select 7750 ASHA workers under the national rural health mission in the health and family welfare department on an honorarium of Rs 850 per month.
It has been decided to bid again for the allotment of the 960 MW Jangi Thopian Powari electric project in tribal Kinnaur district .
The authorised zone capital of the Himachal Pradesh Power Corporation Limited(HPPCL) from Rs 1000 crore to Rs 1500 crore .
 The cabinet also gave its nod to raise the income limit from Rs 4.5 lakh to Rs 5 lakh per annum for determining the creamy layer amongst the other backward classes .