Musafir Hoon Yaro with Jeetendra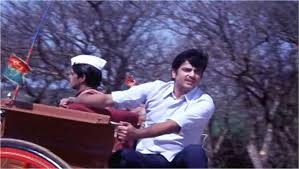 A fine collection of songs sung by Jeetendra on screen . And the best song is the last one .
Musafir Hoon Yaro sung by Kishore Kumar and music by R D Burman from the film Parichay  is not only his best but also probably the most evocative song  in the long career of the great Gulzar .
True Jeetendera did some lousy work in the seventies and eighties .It is easy to dismiss Jeetendra as a jumping jack in white clothes and shoes .
But this MP 3 collection is proof of the melodoious songs filmed on Jeetendra in his entire career.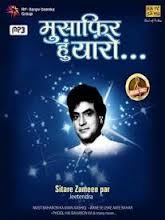 Mast Bharon Ka Main Aashiq , Aane Se Uske Aaye Bahar , Maan Jaiye Maan Jaiye . Dhal Gaya Din Ho Gayi Sham .
Kitna Pyara Wada Hai , Abke Sawan Main Jee Dare, Geet Gaya Patharon Ne , Hum To Tere Aashiq Hain , Rukh Se Zara Naqaab , Je Hum Tum Chori Se .
Chadhti Jawani Meri Chaal Mastani ! Dil Ki Kitab Kori Hai . and the two serious numbers from the film Kinara : Oh Majhi Reh Apna Kinara and Jane Kya Sochkar.