India MPs , MLAs on a disruptive path : President Mukherjee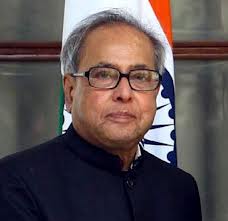 Shimla : President of India , Pranab Mukherjee on Friday appealed to all members of parliament and legislative assemblies to devote more time to house business rather than disrupting proceedings at the drop of a hat .
"Instead of devoting maximum time to debate , discussion and decision making a handfull of members often do not do their jobs nor do they allow others to their jobs ," Mukherjee said .
The President is obviously troubled by a record number of disruptions of the lower and upper houses of parliament in the past year .
"More time is needed for lawmaking . Now a days barely 30-35 per cent of the time is being spent on debate , discussion and decision making ,"the President said .
"Without the nod of lawmakers not a penny can be spent , the first union budget was only Rs 191 crore , and today it is close to Rs 16 lakh crores and yet so little time is spent on financial transactions in the house ,"
The President was addressing members of the Himachal Pradesh legislative assembly on its golden jubilee celebrations in Shimla .
Before housing the state assembly in 1963 this British era monument was also Central legislature assembly in the 1920s and 1930s when Shimla served as the colonial capital of undivided India .