Himachal inks pacts to set up 2 solar power plants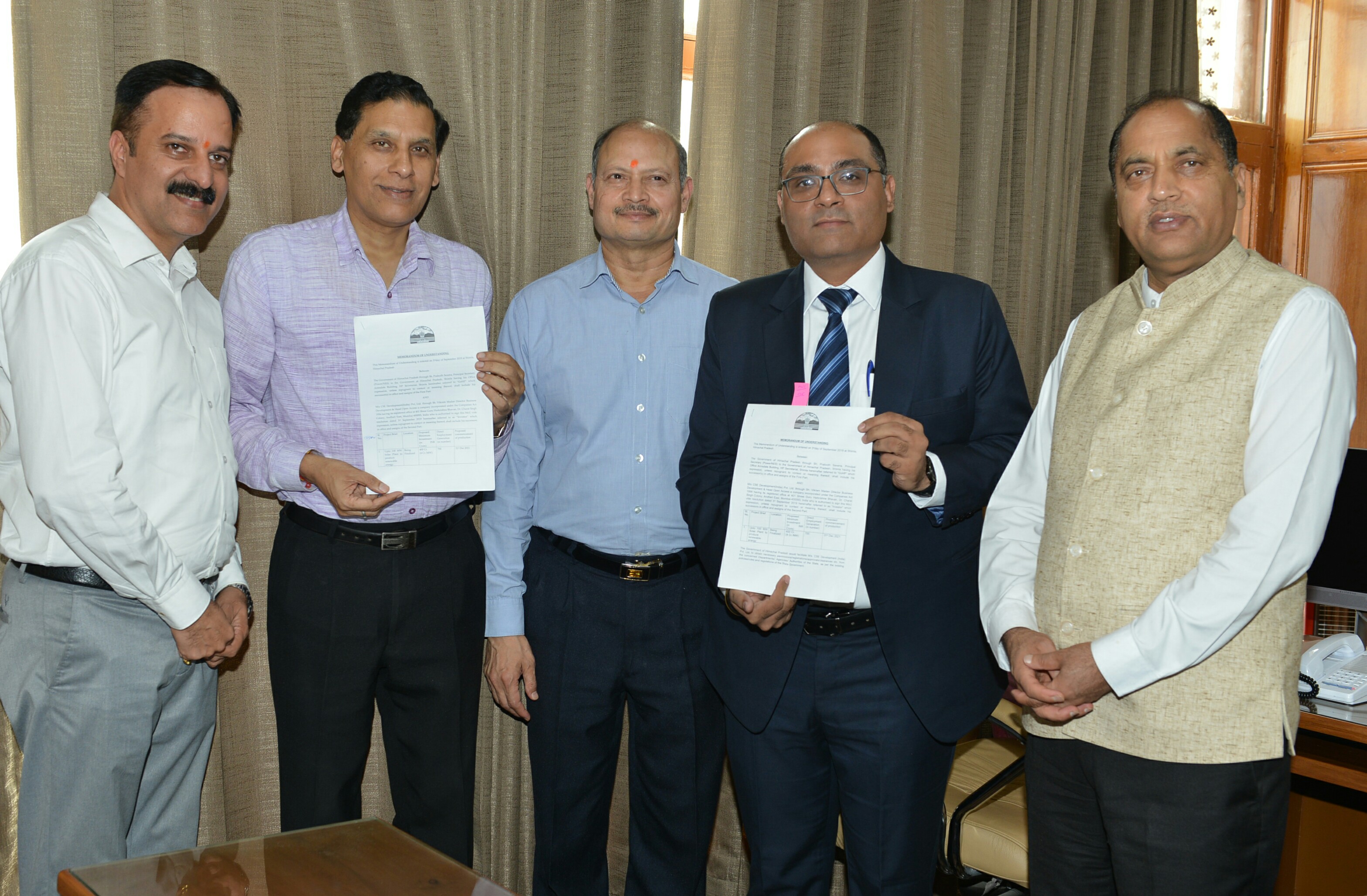 Shimla : Two  Memorandum of Understandings (MoUs) worth Rs. 1000 crore were signed between the state government and two companies for setting up of Solar Power Plants in the State.
One MoU worth Rs. 600 crore was signed between State Government and Renew Energy Pvt. Ltd. through Director of the Company Prabhat Kumar Mishra for setting up of 150 MW Solar Power Plant in the State to produce green energy. This project is proposed to start production from 2021 and provide employment to over 1000 persons
While another MoU  worth Rs. 400 crore was also signed with M/s CSE Development (India) Pvt. Ltd. for  setting up of 100 MW  Solar Plant to produce renewal energy by Director Business Development & Head Open Access Vikram Madan on behalf of the company.  This project on completion would provide employment to about 700 persons.
On behalf of the State Government, the MoUs were signed by Principal Secretary, Power and Renewal Energy Resources Prabodh Saxena.  
The projects, which have direct employment potential of about 1700 people besides self-employment avenues to thousands of people, would ensure availability of clean and environment friendly energy to the State.
The Union Government has fixed the target of harnessing about 99533 MW solar power in the country through renewal solar energy out of which the State has been asked to achieve the target of exploitation of 776 MW solar power by the year 2022.