Himachal expects poor apple crop again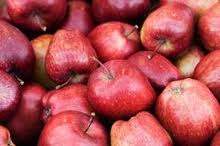 Shimla : As the season's first apples trickle into the market Himachal Pradesh is set for a poor apple crop for the second time in two years .
Early varieties of the fruit have already reached the market but the harvest will gather pace in July and end by mid October as the fruit ripens late in the high mountains .
Last year the state produced around 1.3 crore boxes(each box weighs 22 kg to 26 kg) the lowest since 1999 even as area under apple cultivation rises every year .
Although the state's horticulture department has been silent about the forecast so far but Sun Post has been speaking to a cross section of farmers who say it will certainly be a poor crop again .
Frosty weather in April is being blamed for the poor crop . In 2010 the state had an all time high bumper crop of 4.46 crore boxes , but farmers say this year the output could turn out to be around a third of this record crop two years ago .
Apple is the largest cash crop of the state and accounts for Rs 2200 crore per year . But last year this dropped to around Rs 800 crore and will be low again this time.
Himachal Pradesh produces a third of India's apple , the rest is produced by neighbouring Jammu & Kashmir .
Last year the country imported a lot of apple from China , America among other countries but this had little impact on the prices of Himachal apple sold all over the country , say farmers .
With a low output expected again this time imported apple is not likely to worry farmers again .
Even though the state government has been demanding the Centre adopt protectionist measures to save the state's farmers from the foreign apple onslaught .