Himachal court frames charges against Virbhadra Singh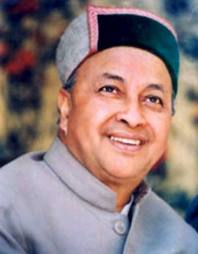 Shimla : In a setback to union minister Virbhadra Singh a special court here Monday framed corruption charges against union minister Virbhadra Singh and his wife Paratibha Singh .
Special judge B.L.Soni gave the order in a Shimla court.The prosecution filed the charge sheet against nearly two years ago .
The couple were booked in 2009 after Singh's political opponent Vijay Singh Mankotia made public an audio CD recorded in 1989 which allegedly contained voices of Virbhadra Singh his wife Pratibha , an IAS officer(now deceased) about money transactions .
Singh says the CD is doctored but a laboratory in Chandigarh said was genuine .
Singh a five time former chief minister of the state told reporters after the court's decision in Delhi , "the case is fabricated by my political opponents particularly the BJP ."
"But I take moral responsibility and if need be may even quit as union minister ," Singh said .
Assembly polls are due in the state later this year and Singh is the front runner for the post of chief minister .
Team Anna member Arvind Kejriwal has asked Singh to immediately  resign as union minister .