Rare herbs seized at Shimla ISBT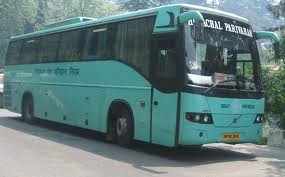 Shimla :The  Himachal Pradesh police has found three gunny bags full of rare herbs being smuggled out to Delhi from the Shimla ISBT , police said Monday .
The regional manager HRTC seized the three bags during routine checking of the luggage section of a luxury volvo bus bound for New Delhi on Sunday .
The two owners of the bags fled from the scene . The exact nature of the herbs is being verified at a laboratory here by experts , media reports said .
Smuggling of herbs from the high mountains of the state has been going on for years and the state police has not been able to do much to check this menace .
Some of the herbs have been exploited to the point of extinction in the state .