Season's first Himachal apples arrive in Shimla market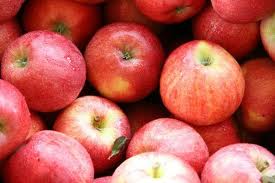 Shimla : The season's first apples are up for sale in Shimla's fruit and vegetable market at Dhalli , sellers said Saturday .
A small shipment of eleven boxes of early variety fruit called 'Red June' arrived from Mandi's Karsog area in the Dhalli market Friday .
They were immediately sold out at the rate of Rs 40 to Rs 62 per kg . Early variety apples sell far less than delicious variety which ripen later .
Usually early variety apple hits the market by mid June . But has been slow in arriving this year due to a poor crop in lower elevations .
More early varieties will arrive in the next fortnight or so. After which delicious varieties will start in mid-July .
The apple harvest goes on till early October in the higher elevations .
But due to frosty weather in April followed by widespread hailstorms a poor crop is expected for the second year in a row in Himachal Pradesh which along with Jammu & Kashmir produces the country's entire apple .