Himachal clears Rs 3400 crore Ambani cement plant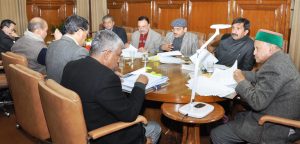 Shimla :Reliance Cement Company will set up a Rs 3400 crore cement and clinker plant in Himachal Pradesh's Neewa in Shimla district , the state government gave its approval here Tuesday .
Twelve new proposals with a combined proposed investment of Rs 4408 crore have been approved.
Seven expansion units have also been cleared by the government, a spokesman of the state government said
The approved industrial units are expected to provide employment to about 2425 people .
Besides Reliance Cement's mammoth project at Nerwa ,Amba Metal Melting Furnace Point, will also put up a Rs. 36 crore unit.
Himadri Ferro Alloys has proposed to invest Rs. 309 crore Ferro Sillicon .Barmendra Agro Tech's Rs 102 crore industrial undertaking cold storage facilities unit .
CDR Agro's has proposed to invest Rs 33 crore for manufacturing of Starch and allied products. While Himalaya Alkalies and Chemicals plans to invest Rs. 150 crore to make Caustic soda, chlorine, hydrogen gas unit .
Among the expansion proposals is Abbott Healthcare which will invest Rs 87 crore on its pharmaceutical unit.
DP Chocolates, Unit-II, who has proposed to invest Rs 72 on its chocolates and chips unit .
Theon Pharmaceuticals proposal has also been cleared to expand its unit at a cost of Rs 25 crore.
Loreal International was also given approval in principle for setting up their unit in the hill state.