Himachal bus toll rises to 52
Shimla :  The death toll has risen to 52 in the Saturday's bus accident in Himachal Pradesh's Chamba valley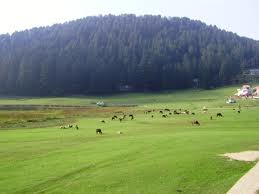 , officials said .
"52 persons have been killed and 45 injured in the accident which took place near Chamba town earlier today ," said Sunil Chaudhary  deputy commissioner Chamba.
"39 people died on the spot and 13 others died on way to hospital ," he said .
Officials fear the death toll could further rise .
The bus was heavily overloaded with people seated on the roof as well .
Apparently another bus had broken down and the passangers of this bus also got on to the ill fated bus triggering the accident , locals said .
The accident took place 10 km from Chamba town , and around 400 km from the state capital Shimla .
Mountainous Chamba district borders Jammu & Kashmir  and has been receiving heavy monsoon rains in the past few days .