Governor Arlekar presides over Mandi Shivratri closing ceremony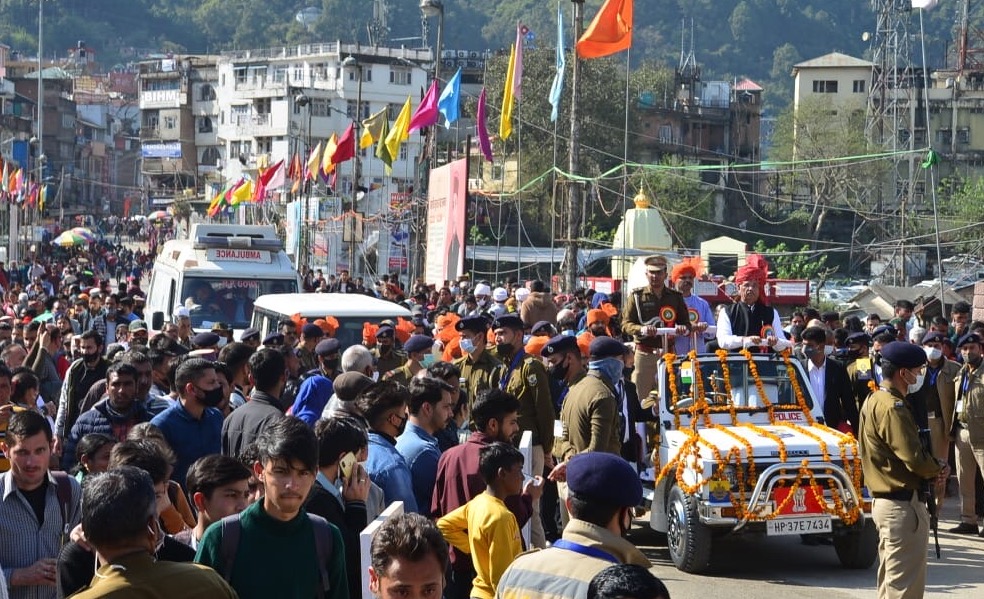 Shimla: Himachal Pradesh Governor Rajendra Vishwanath Arlekar while presiding over the closing ceremony of the week-long International Shivratri Fair at Mandi today said fairs and festivals of Himachal Pradesh were unique in their own way and were means for celebrating the rich cultural heritage of the hill state.
He said rich colours of tradition witnessed during these festivals should be preserved for posterity as they affirm our identity as a great State and Nation.

Arlekar said festivals were celebrated with great enthusiasm throughout the year in Himachal Pradesh. "It is a part of our life as celebrating them never brings negativity in our mind.  That is why the enthusiasm of our mind should never diminish".
He said like the height of the mountains, the people here also have big hearts and their hospitality was cordial and Himachal is known for this. He added that the importance of Devbhoomi increases with its people who believed in God.
Earlier, the Governor paid obeisance at Madhorai Temple and also participated in the Jaleb Shobha Yatra. He also participated in 'Bhoj'.