For heaven's sake we don't want more babus in Himachal !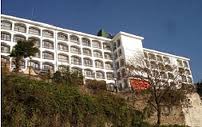 Shimla : A highly populist move is currently underway by the Himachal Pradesh government led by the chief secretary S Roy to raise the quota of IAS and HAS officers , but this should not be allowed to succeed and should be opposed bitterly .
As if we don't have enough officers , in fact the ratio of IAS and provincial civil service officers in Himachal is probably the highest in India .
Failing to get work out this huge army of bureaucrats most of whom are idle and under worked , the state government should be ashamed to raise the seats of HAS and IAS officers .
The state is under a mammoth debt of around Rs 30,000 crore . And the bulk of the state's revenues go into paying salaries , pensions and medical bills of babus , the remaining  goes into paying up the state government debts , leaving very little for development of the hill state .
Successive finance commissions have told the state government to downsize . But instead of finding ways to reform the monster size government and prune redundant jobs the state government wants to now add more officers making it even more top heavy .
Let the babus say whatever they want in favour of creating more jobs . But every right thinking person should oppose this highly populist move by the chief secretary and not allow the further bleeding the state treasury !