29 police vehicles flagged off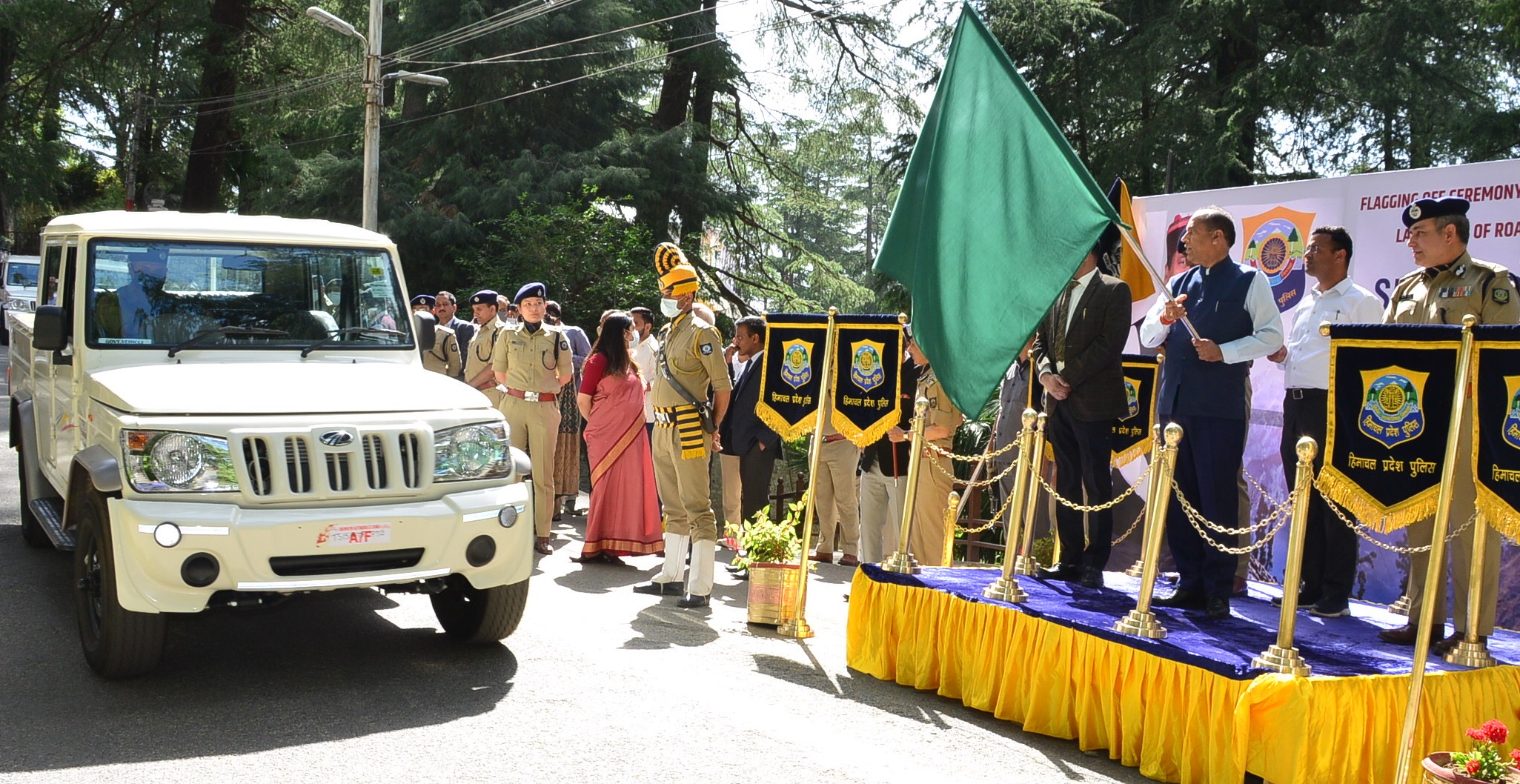 Shimla: Himachal Pradesh Chief Minister Jai Ram Thakur flagged off 29 vehicles of State Police Department from Oak Over, Shimla today. He also launched 40 Laser Speed Meter Cameras, 124 Body Worn Cameras and 129 Light Batons.
Rs 2.37 crore has been spent on purchase of Laser Speed Meter Cameras, Body Worn Cameras and Light Batons. And Rs 2.52 crore has been spent on vehicles.
Director General of Police Sanjay Kundu said the Laser Speed Meter Cameras would provide better traffic management and reduce accidents. The Body Worn Cameras would bring transparency and efficiency in working of police personnel posted in traffic management.Light Batons will facilitate drivers to understand the signals of police personnel at night.
Kundu said under Corporate Social Responsibility the Indian Oil Corporation has provided 300 parka jackets and 500 reflective traffic vests worth Rs 9.50 lakh to the police department.