World Bank raps Himachal govt roads work delay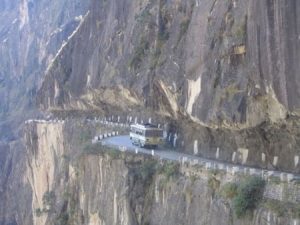 Shimla :The World Bank has criticised the Himachal Pradesh government for the slow work of building and repairing many roads it has funded across the hill state.
Weeks after a World Bank team visited the state a top official of the bank has dashed off a letter to the state chief secretary P Mitra asking the Public Works Department(PWD) and the Himachal Pradesh Roads Infrastructure Development Corporation(HPRIDC) to pull up their sock
"More than seven years —– 96 per cent of the loan has been committed, but the progress of civil works stands at just 55 per cent," the letter says.
It letter further informs despite slow progress on several road projects the bank has already disbursed $ 169.2 million out of $281.7 million.
Around 675 km of road length is to be constructed. And 2000 km are to be periodically repaired all over the hill state.
"The delay is mainly attributed to the slow progress in the large civil works contracts rebid and awarded last year.This accounts for 40 per cent of the total civil works," the letter says.
The top World Bank official cautions, "I uphold the mission's opinion that a concerted effort is required to markedly to improve the pace."
In the near absence of air and rail networks, roads are the lifeline of mountainous Himachal Pradesh.