World Bank nod to $37mn fund for Himachal projects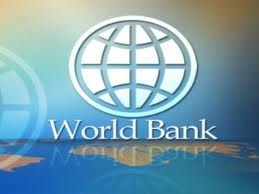 Shimla : The World Bank on Friday gave its approval for additional financing of $37 million for the ongoing Himachal Pradesh , mid-Himalayan watershed development project .
The fund will support the hill state government which is richly endowed with natural resources and help build watershed treatment models an official(spokesman) of the World Bank said from Washington .
"This additional funding will consolidate some of the gains made in the original project by adding another 102 gram panchayats to the existing 704 panchayats ," said the official .
"We hope this additional financing of Himachal will help the state scale up its efforts at enhancing its natural resource base and improve livelihoods ," said Onno Ruhl , World Bank Country Director for India .
In this project , producer companies will add value to agriculture and improve their marketing capacity .
It will also scale up vermi composting and other sustainable agriculture practices and will help increase the amount of organic matter in the soil .
The project will be financed by credit from the International Development Association (IDA) –the World Bank's concessionary lending arm which provides interest free loans with 25 years to maturity and a grace of five years .
"The original $ 60 million watershed development project was aimed at reversing the process of degradation of the natural resource base , improve productivity and raise rural household incomes ," said the official .
So far around 6151 water harvesting tanks , 1093 ponds and tanks and 287 dams and 263 lift irrigation schemes and irrigation channels have been developed under the project .
"The ongoing project has converted about 9000 ha of rainfed area into irrigated area land , raising yields of paddy , 263 per cent and of maize by 163 per cent ," said the official .