Himachal Coop Bank now on national ATM service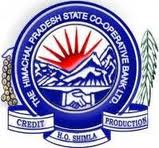 Over 1.4 million customers of the Himachal Pradesh state cooperative bank (HPSCB) will now be able to access over 100,000 ATMs(one lakh) of all member banks across India.
Governor of the Reserve Bank of India , D Subbarao has formally launched the facility in Una .
With this it has become the first state co-operative bank in the country to launch nationwide ATM services by acquiring the membership of the National Financial Switch(NFC) .
The bank has 184 branches and 18 extension counters mostly in rural areas of the hill state .
Last year the bank made an operating profit of Rs 820 million in the last fiscal . Its deposits stood at Rs 54 billion  and credit at 28.6 billion .